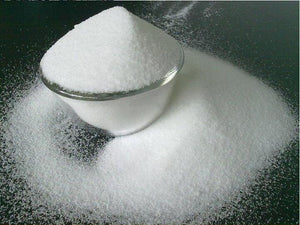 Estimated Arrival: Between Oct 06 and Oct 13. *ETA to the USA Only
Shipping & Returns: Free Shipping! *Some exclusions apply.

PRODUCT IS ONLY INCLUDED IN BUNDLE SALES OF DREAMPOD WELLNESS PODS AND NOT SOLD SEPARATELY. 
We recommend that you use Food-Grade pharmaceutical Epsom salt for the Dreampod products. Not only will this provide the floater the most comfortable float, it will also preserve the running components of the tank. Lesser grades of Epsom salt can be used, however, due to the higher levels of impurities, lower-grade Epsom salt will oxidize faster in reaction to the oxygen in the air, causing it to turn into Manganese Oxide, a sticky brown substance which will tinge the float solution brown and leave sticky brown stains on the side of the wall. While this is absolutely safe and inert, it's an aesthetic issue which may turn off some customers. You can purchase it from us directly.
For your Spa Salt refill needs, please see our options. 
---