Estimated Arrival: Between May 21 and May 28. *ETA to the USA Only
Shipping & Returns: Free Shipping! *Some exclusions apply.
Experience peak luxury and relaxation while you rejuvenate your entire body with the Infinity Celebrity Zero-Gravity 3D Massage Chair.  The Infinity Celebrity 3D/4D is designed with the latest technology and a luxury look and feel that truly provides a customizable massage experience worthy of celebrity status.
Choose the best color for your decor, and you never have to worry about space, because the Zero Wall Fit™ Space-Saving Technology requires only 2" of space behind the backrest at any given position--perfect for your home or business.
The Celebrity 3D is packed with the latest features like:
Lumbar Heat to melt muscles for deep massage
the long 49" L-track back massage with advanced 3D (and 4D movement of variable speed

Massage Techniques: Rubbing, Kneading, Tapping, Shiatsu, Combination

 Truefit™ Body Scanning sequence for custom fit, and to make sure massage rollers adjust and hit all unique pressure points of your body

a footrest that automatically extends to accomodate the leg length of each user making it easier and more comfortable to experience the perfect fit for your full-body massage
the Celebrity's unique Decompression Stretch, Spinal Correction-Waist Twist, and Rocking Metronome Technology relieve back pain like a pro! 
The Triple Roller Total Sole Reflexology rollers provide the relief you need for your aching feet.
The final touch for your immersive massage experience is the Bluetooth speakers to play your favorite music or ambient soundscapes while massaging in the comfort of your own home.
Android and Apple App functionality for you to operate by phone in addition to the easy Touch Sensitive Remote.
Take a look! 
The Celebrity 3D/4D will make your muscles feel relieved and rejuvenated from head to toe, giving you the first-class feeling that you deserve. Ascend into your happy place with massage everyday. You will feel like you're receiving a professional massage from a therapist!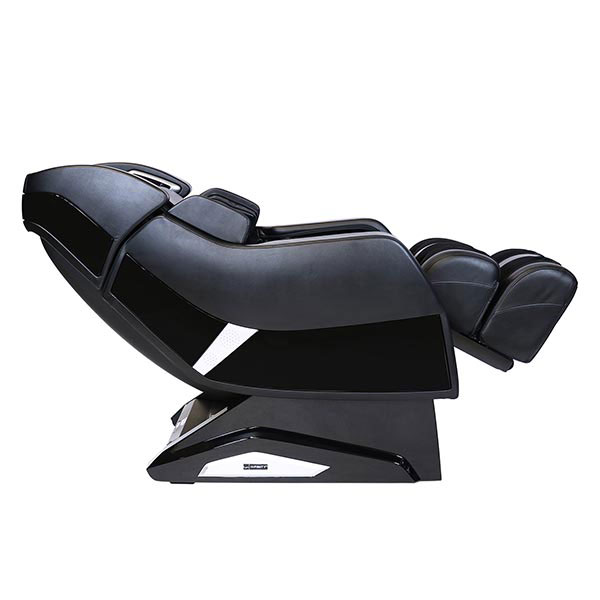 Weightless Zero Gravity Recline
Zero Gravity elevates your feet up over your heart to improve overall circulation and reduce gravitational force on your heart and spine for a sense of weightlessness.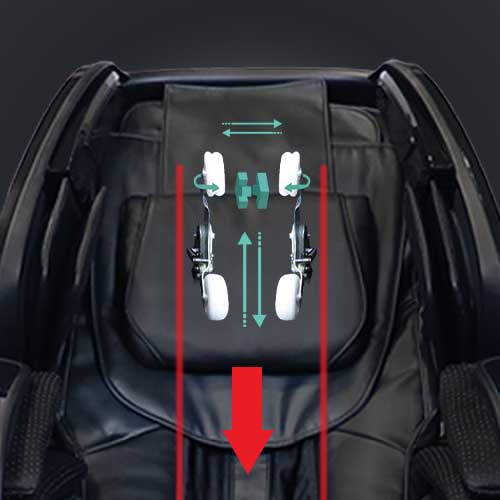 Advanced 4D Back Massage Mechanism
Advanced massage technology combines in & out motions at varying speeds, with sweeping left-right and up-down motions, to create 4D human hand-like deep-tissue massage that is smooth and fluid.
Decompression Therapy stretches the spine and commonly compressed points.
Additional Airbag Compression Therapy throughout the chair inflates and deflates to provide human-touch sensation.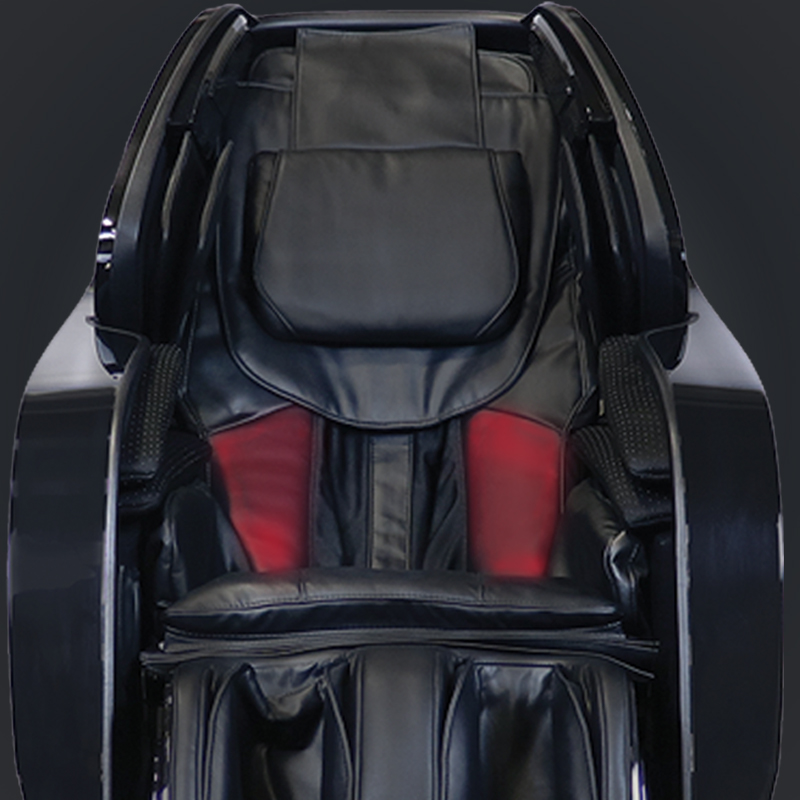 Lumbar Heat
Heating modules located in the back of the chair provide a soothing warmth and help loosen your muscles.
Waist Twist Therapy provides gentle stretch to increase range of movement.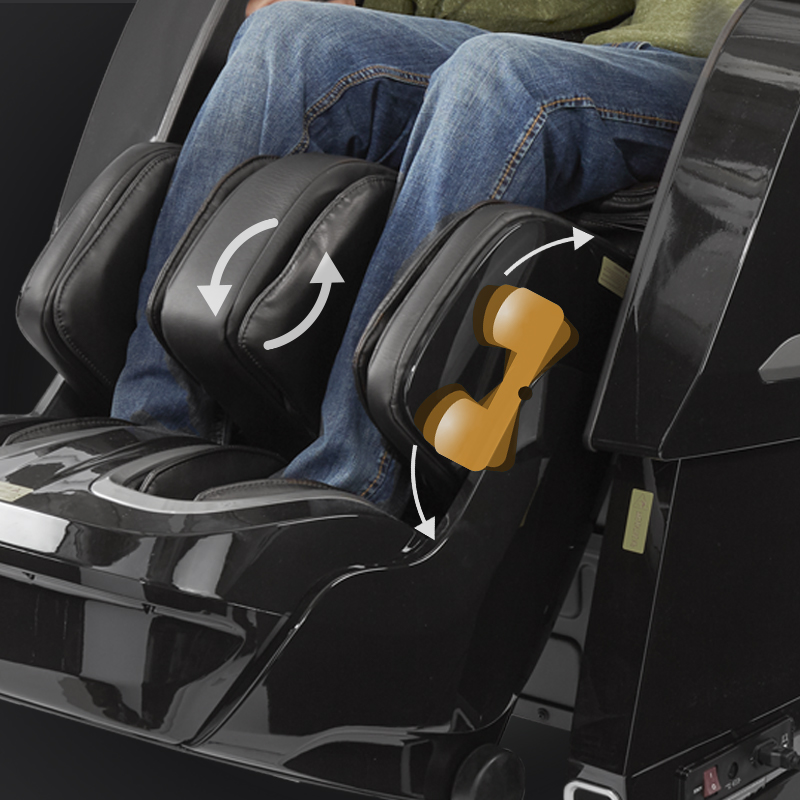 Complete Calf™ Kneading + Oscillation
The ultimate in lower leg relief. Rollers combine with oscillating movement and compression air cells to simulate hands gently relieving tension and pain.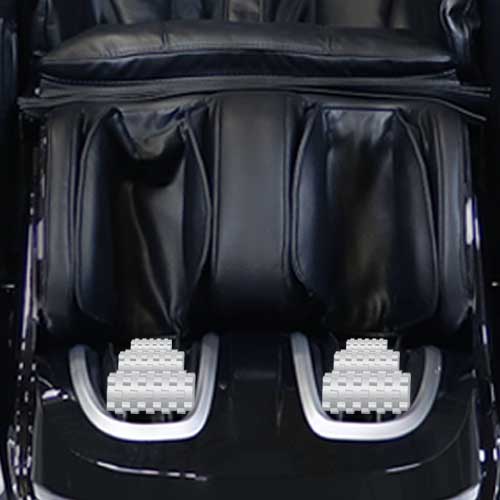 Enclosed Triple Roller Total Sole Reflexology
Full triple rollers per foot create the most Reflexology coverage available in any massage chair sending therapeutic relief throughout your body while enclosed compression massages out all tension.
Automatic Footrest Extension accommodates user's specific leg dimensions and comfort
Bluetooth Speakers 
Specs
Chair Width: 34.00"
Chair Weight: 275.00 lbs.
Upright
Chair Length: 56.00"
Chair Height:47.00"
Reclined
Chair Length: 74.00"
Chair Height: 37.00"
Brochure
Download Celebrity 3D/4D Brochure
Owners Manual
Download Celebrity 3D/4D Manual
Quick Start Guide
---